How It Works
When a company settles a class action lawsuit for a product you have purchased, you will often be eligible for a cash payment as compensation.
But, to get your compensation payment, you need to make sure you are filing claim forms for the settlements.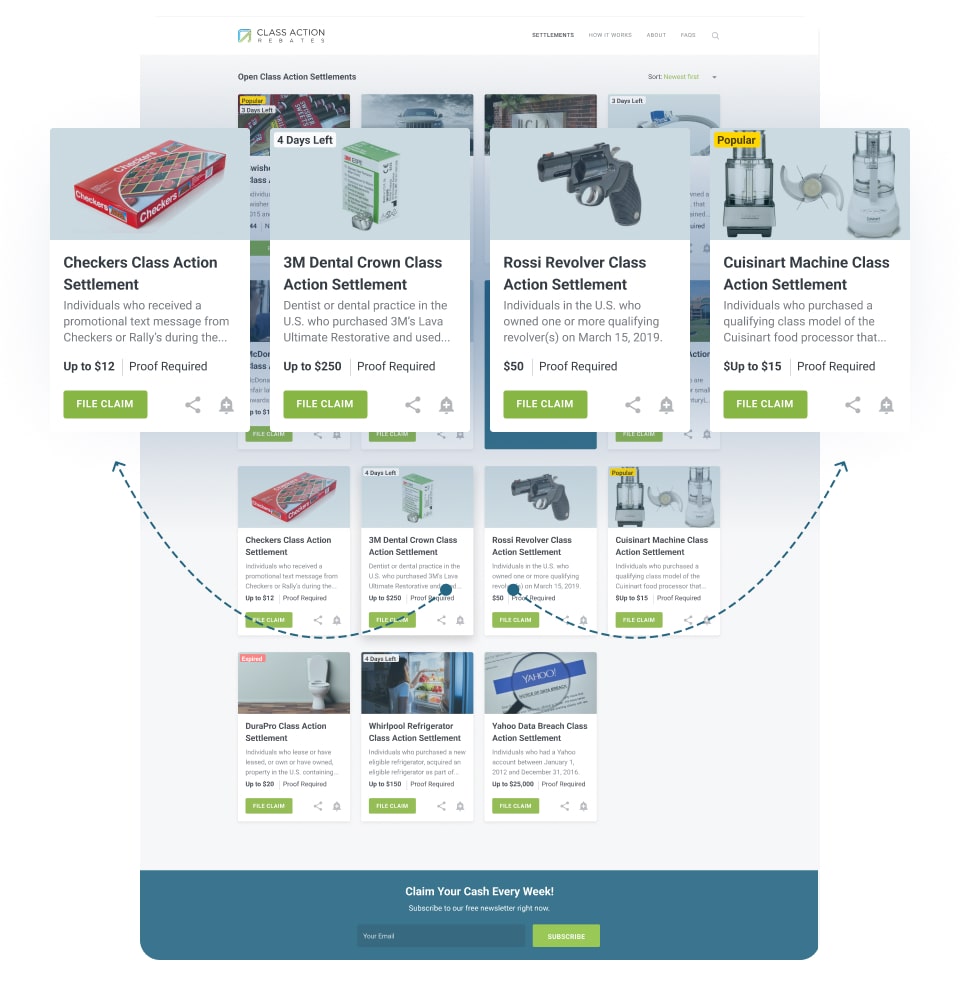 1.
Find Products You Purchased
First, you need to find open settlements for products you may have purchased. Take a look at our list of open class action settlements.
When deciding whether to file a claim, look at what the estimated payout will be, and whether you need proof of purchase. For some of the settlements, the payouts are too small to be worth bothering. Additionally, some settlements have proof of purchase requirements. While most settlements require no proof of purchase, others have unreasonable requirements such as needing a receipt from a purchase made 5 years ago, and if you don't have the receipt you should not bother filing.
2.
Fill out the Claim Form
Once you have found settlements for which you are eligible, click through to the settlement claim form. Fill out the online claim form, which will usually require you to enter your name and address as well as the number of products you purchased, and then submit your claim.
If you are confused regarding the eligibility for the settlement or the conditions of the settlement, you can often find more information in the "Frequently Asked Questions" section of the settlement website.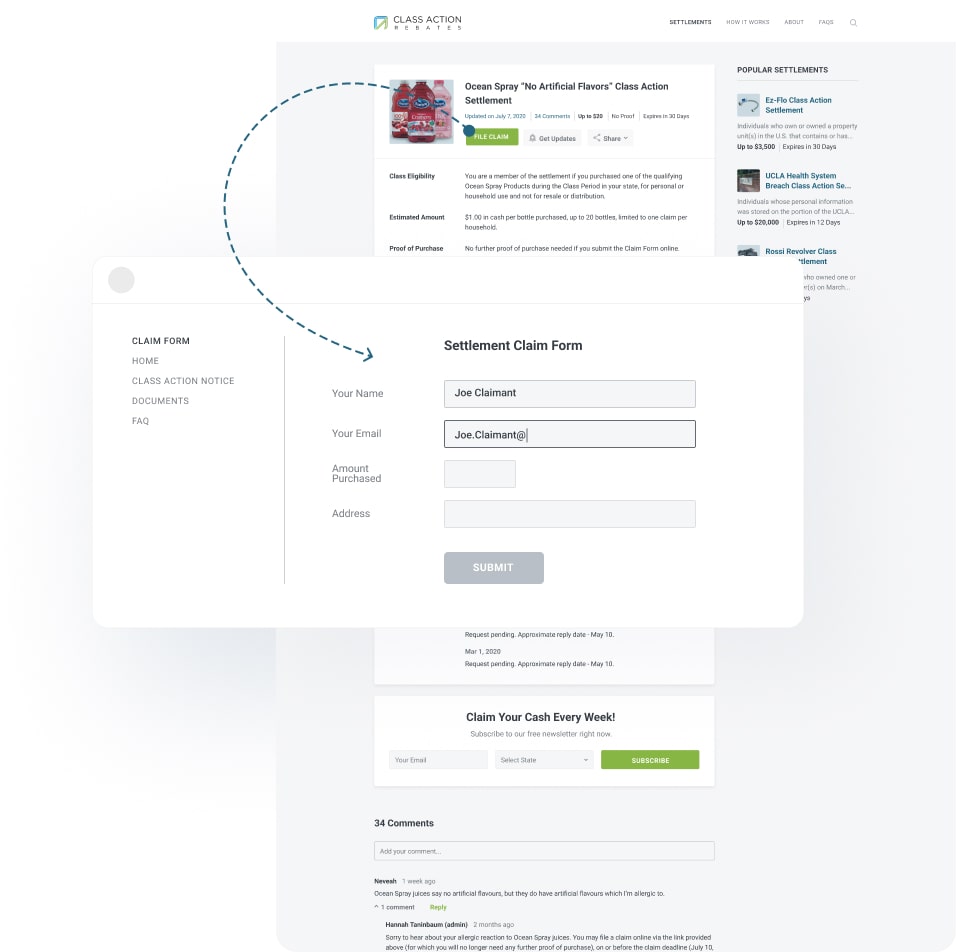 3.
Get Your Check in the Mail
Once your claim has been approved, your claim check will be mailed out to you at the address you provided. Most claims checks are mailed 1-2 months after the claims period closes.
And don't forget to subscribe to our monthly newsletter, so we can send you new class action settlement opportunities as they arise.
Get Updates for
Claim Your Cash Every Week!
Claim Your Cash Every Week!
Subscribe to our free newsletter right now.
Unsubscribe anytime from the email.